Hako Scrubber Sweeper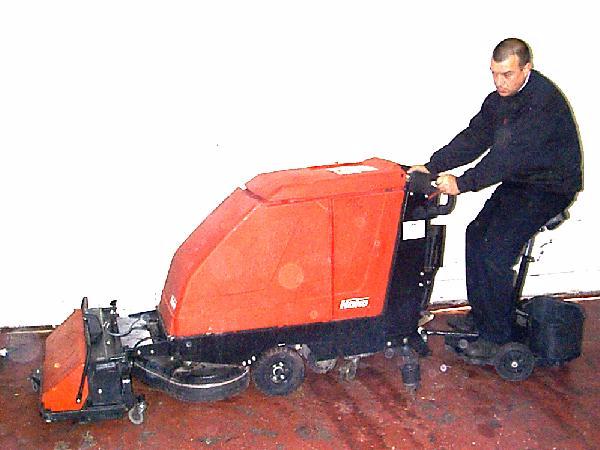 This machine is a very effective pedestrian operated floor cleaning scrubber. Optionally a trailer mounted driver's seat is available and a small powered sweeper attachment which can be seen attached to the front in this picture.
Bear in mind the sweeper has no powered vacuum and is simply designed to remove small objects from the floor before the scrubber arrives which would otherwise impair the floor wiper at the rear of the unit.
This is a used machine purchased by us when it was a few months old and since then has only had light use in our own works. It has always been correctly maintained.
Price £3950 ex works Rugby UK plus VAT
Click here to contact

for further details
---
All trademarks and logos are acknowledged as the property of their owners. All prices are ex works and exclude vat. With ongoing development dimensions and specifications may differ from those shown.
Copyright (C) Castle Forklifts Ltd 2004-2011