ELECTRIC POWERED PALLET STACKERS
Haven't found exactly what you want?
Visit our Main product page or
contact us
directly for further details.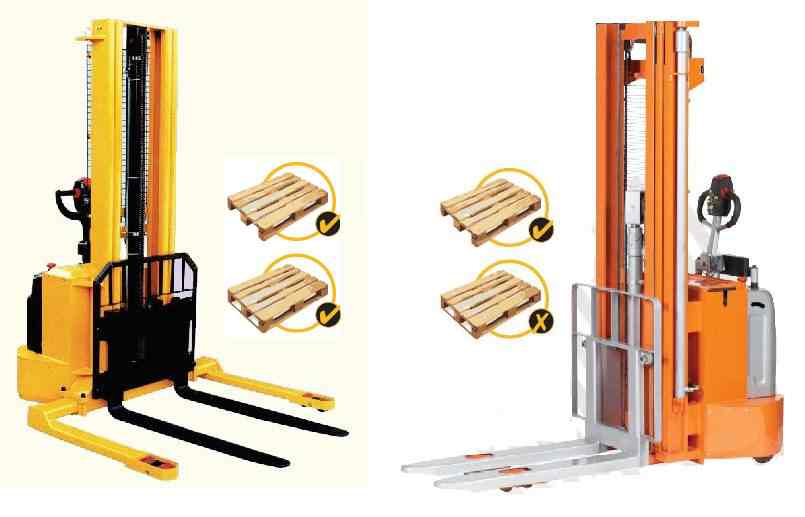 Electric Powered Stacker Types
The pictures above show the two different types of self propelled electrically powered stackers.
You will see that the yellow stacker has wide yellow support legs that surround the pallet as it's lifted on the black forks. It can safely handle both common pallet types. The yellow support legs are adjustable for width to suit your widest pallet.
The orange stacker is configured differently with orange support legs hidden under the grey lifting forks. It is designed to handle open base and euro pallets NOT bottom boarded pallets which are often blue and called CHEP pallets. The reason it can't handle these bottom boarded types is that to lift one you must first drive in to the pallet over the bottom boards. The support legs then hold the bottom boards on the ground so as you lift the forks you tear the bottom boards off the pallet. This leaves lengths of wood on the floor with sharp nails sticking out – obviously not safe or desirable.
For information and prices of each type please














Latest Tweets