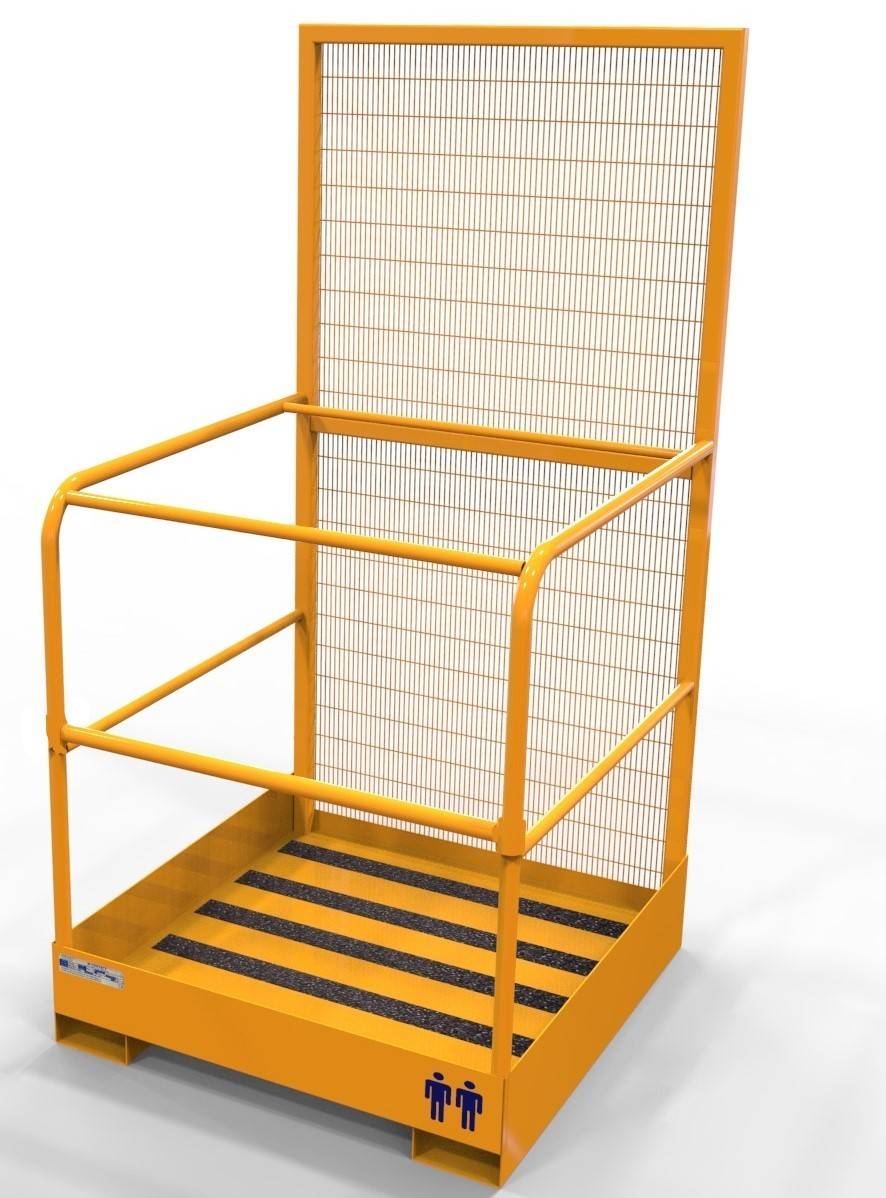 Saving On Safety – is there a greater false economy?
We have been selling Forklift Access Platforms for years, always selecting those that are British Manufactured, and abide to the latest edition of the HSE's PM28 guidance, so we can supply our customers, with good conscience knowing that our Forklift Access Platforms are fit for purpose.
On numerous occasions over the years we have been approached by manufacturers of cheap imports, trying to tempt us with extremely low prices to sell their products, one such manufacturer knowing the high quantities of Forklift Access Platforms that we sell each year, even sent us a free sample.
We looked at this free sample to see how they compared to those that we supply from British Manufacturers, and straight away we could see the places where money was saved – yes lower labour costs elsewhere, contribute in to part to this, but in the product itself the steel looked thinner and had flex, the fork channels instead of fully covering the fork along the entire length of the access platform base, simply had some bands of metal at the bottom of the access platform that were bolted on, and elsewhere, in the places where there was wielding, it looked sparse and shoddily done.
In recent years we have seen such cheap and nasty Forklift access platform all over the internet, especially on the big online marketplaces, and branded in other companies colours with their own logos on, but underneath they appear to be the same low quality imports. We called various suppliers using these online marketplaces, to make enquiries of our own regarding the country of origin and whether or not they would be delivered fully assembled or if they were in fact flat pack, and as suspected they were the cheap flat pack (so assemble required, get your screwdriver out type stuff) imports.
Obviously whether or not something is made in the UK, or anywhere else does not mean that it is or is not of quality manufacturer, but when something like an access platform is so much cheaper than those made in the UK, it is worth taking the time to ask why and how.
This is especially important when we consider that falls from height, are responsible for highest number of Workplace fatalities in the UK.
So as we all feel the pinch of politico-economic factors out of our control, and look for areas to save a little bit of money; the Health & Safety of our staff is probably not the place to be cheap, as the consequences of a workplace death, both financially and personally, are simply not worth it, compared to just paying that little bit extra to buy fit for purpose equipment, helping you to get the job done properly and safely.
An example of a high quality British manufactured Forklift Access Platform can be seen here – https://www.liftruck.co.uk/shop/forklift-access-platforms/forklift-man-cage-access-platform.html
IMPORTANT NOTE: As with all Material Handling Equipment and Forklift Attachments, we would always recommend that all organisations have their own Health & Safety Risk Assessment conducted, prior to use.