FORKLIFT TRUCK REPLACEMENT FORKS
Haven't found exactly what you want?
Visit our Main product page or
contact us
directly for further details.

Replacement Forks for your Forklift Truck. Manufactured right here in the UK by an ISO9001 manufacturer. Various lengths and sizes available.
FREE DELIVERY UK MAINLAND (except Highlands and Islands)
This is just a small selection – we can offer many more please click here to contact us
Example
To explain the part numbers of the forklift forks above e.g. 150-060-1200-4A
Width (150mm) – Thickness (60mm) – Length (1200mm) – Fork carriage and fork drop (4A)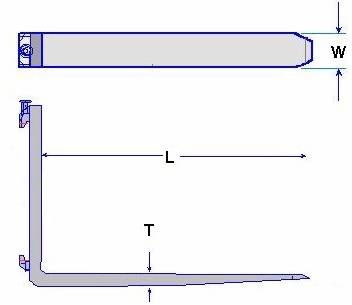 Forklift truck forks are mounted on a carriage which can be approx. 400mm, 500mm or 610mm deep. These are known respectively as Class 2, 3 or 4 carriages and are common to 95% of all industrial forklifts. The final dimension is fork drop which is measured from the inside of the lower fork mounting to the underside of the fork. See the picture below.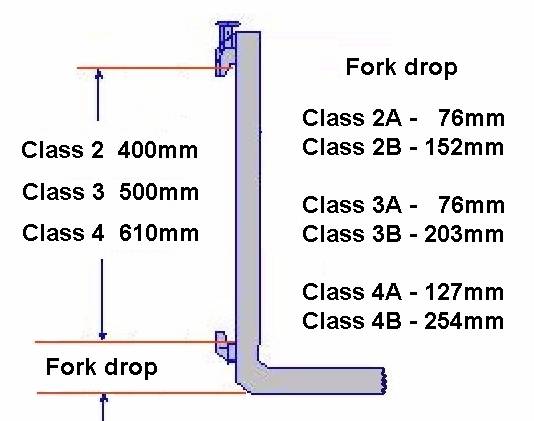 IF YOU ARE UNSURE ABOUT THE FORKS YOU REQUIRE, PLEASE OPEN THE BELOW DOCUMENTS AND COMPLETE IN FULL AND EMAIL BACK TO US SO WE CAN QUOTE YOU ACCURATELY.














Latest Tweets