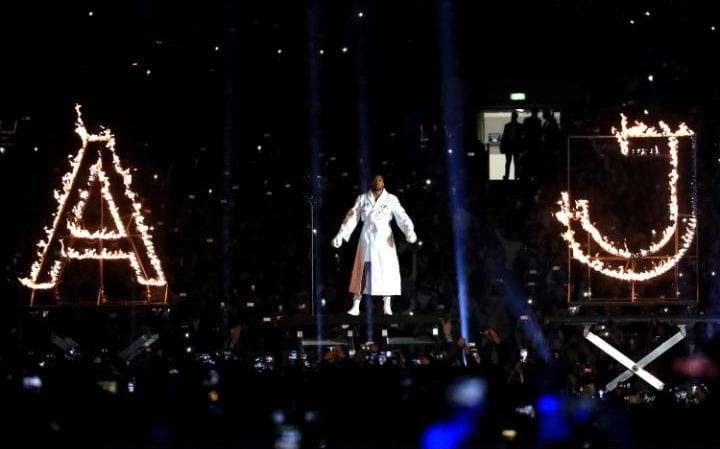 Scissor Lift Table "Raises" Anthony Joshua's Game
Sorry about the pun!  Millions of people across the world witnessed Anthony Joshua defeat Wladimir Klitschko on Saturday night which has been labelled as the greatest fight Wembley has ever seen!  One of the talking points from the off was Joshua's entrance and what an entrance it was.  Us being us noticed straight away the Scissor Lift Table being used to raise Joshua into the air along with his fire-lit initials, which pre-empted me to write this Blog today about Scissor Lift Tables..
These types of Scissor Lift Tables come in all shapes and sizes:
Different Platform Sizes
Different Capacities
Single or Double Lift Operation
Mobile or Static
Manual or Electric
Our complete range of Mobile Scissor Lift Tables can be found by clicking HERE.
Our complete range of Static Scissor Lift Tables can be found by clicking HERE.
You will be wondering what type of Scissor Lift Table you will need, whether its our best-selling smaller 150KG Mobile Table for use in a small workshop or garage or the larger capacity 1500KG Static Table for use at Wembley to help raise Anthony Joshua's game!  Whatever your operation is, we can guarantee that we will be able to find the perfect solution for you, so please don't hesitate to call us on 0800 458 8025.
The majority of our Scissor Lift Tables are readily available to you on a 1-2 day lead time, some options are slightly longer on a 3-5 day lead time and any bespoke made to order Scissor Lift Tables are generally available within 3-4 weeks upon placing your order.