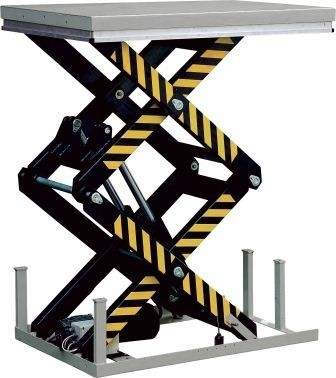 STATIC TABLE AT RESTAURANT LAUNCH!
When First Restaurant Group contacted us about supplying them with a static table lift at 'The Hayden' in Notting Hill, after several conversations about their needs and what they wanted to achieve, we knew that we could supply them with a solution and boy did we meet their expectations.  They needed a Static Table small enough to install into their cellar but with a large enough lift in order to raise goods from down in the cellar to floor height in the restaurant whilst maintaining maximum safety and a smooth lift.  The HD1000 was the perfect fit, with a 1000KG capacity and a lifting height of just under 1.8 metres.  The portable remote control with "up" and "down" button makes this piece of equipment really easy to use!
Fast forward a few years and Mitch (Managing Director @ First Restaurant Group) was back in touch with us about a new development, Oak & Poppy in Camden will be opening in Spring.  Mitch needed a similar table which could operate in the same way as the static table in 'The Hayden' did.  With a few minor tweaks we have just delivered a newer improved equivalent of the HD1000 STATIC TABLE, with a slightly larger platform size of 1350 X 1000MM and a greater lift height of just over 2 metres which is being installed as we speak ready for the launch of the new Oak & Poppy Pub & Rooms in a couple of months!
We will continue to work closely with First Restaurant Group on future projects and I look forward to having a drink in one of their venues very soon!
If you have an enquiry about any of our Static Lifting Tables, then please don't hesitate to give us a call!