USED STOCK
We sell large quantities of Manual Handling Equipment from our stock; and with so many sales there will always be a small percentage where the units are returned, generally because the customer has mistakenly ordered the wrong item, for their needs.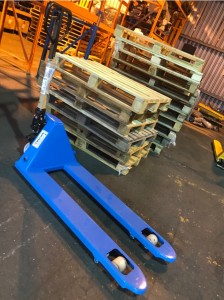 For example they may place an online order for a Pallet Truck or High Lift Pallet Truck, without reading the websites information, illustrating the types of pallet that they are compatible with, and it is only when the product arrives, do they realise that they have made a mistake.
However when these fully functional items are returned, more often than not, they are not in their full packaging, and so may have picked up some scratches in transit. This means that they do not meet our requirements to be sold as new, but as mentioned are fully functional.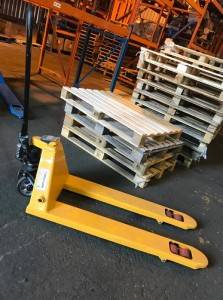 As items of Manual Handling Equipment are essentially working tools, this is not necessarily a big issues for a lot of customers, who are sensibly looking for a Work Horse; not a Show Pony, and are happy to pay less for a Used/Scratched item.
All of our Used/Scratched items are sold as functional but scratched.
You can see what USED STOCK we have available right HERE – https://www.liftruck.co.uk/shop/used-items.html