DRUM HANDLER STACKER ROTATOR
Haven't found exactly what you want?
Visit our Main product page or
contact us
directly for further details.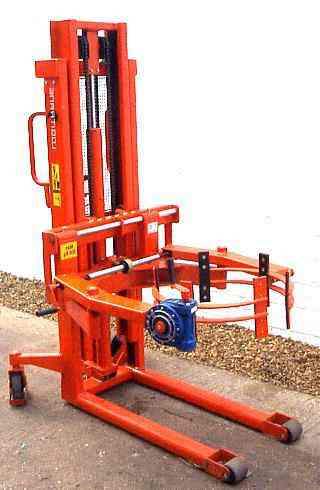 Logitrans Drum Stacker Rotator
£1495 + Delivery
Logitrans Drum Stacker Rotator
350kg capacity handling drums.
Compact design.
Handles 210 litre drums.
Rotates drums through 360 degrees.
Top quality pump and cylinder.
3 way hand lift control unit with neutral.
Advanced hand brake system.
Polyurethane load rollers.
Polyurethane steer wheels with safety guards.
This easy to use drum stacker is purpose built to safely lift 210 litre drums off euro pallets and stack them over 2000mm high. It can also rotate them very precisely for depositing on bunds or for emptying the contents.
This particular unit is lightly used (literally just once) and comes with an additional set of forks so it can also be used as a pallet stacker with loads up to 1000kg.
This top quality Danish built drum stacker would cost over £2500 brand new today so pick up a bargain – our price just














Latest Tweets