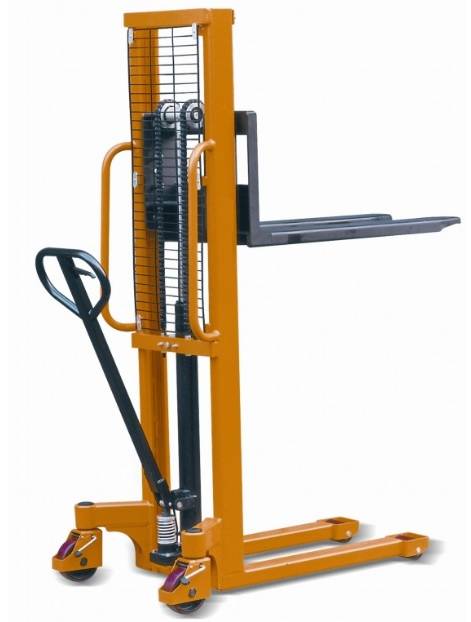 High Stack Manual Stacker
Our all new MANUAL FORK OVER STACKER has recently arrived and they are already selling like hot cakes.  The WMS1000-3000 High Stack Manual Stacker has a 1000KG capacity and a lifting height of 3000MM, yes, 3 metres!  Lifting is made easy with the foot pump unlike most Manual Stackers which are only supplied with a hand pump.
The High Stack Stacker is built for professional use with EURO Pallets ONLY!  If you use the CHEP (closed) Pallets, you will need a Straddle Stacker.
Our full range of Manual and Powered Stackers can be seen here – https://www.liftruck.co.uk/shop/stackers/pallet-stackers.html
For more information on this product, you can see it by clicking HERE or if you have any questions, give one of us a call on 0800 458 8025.