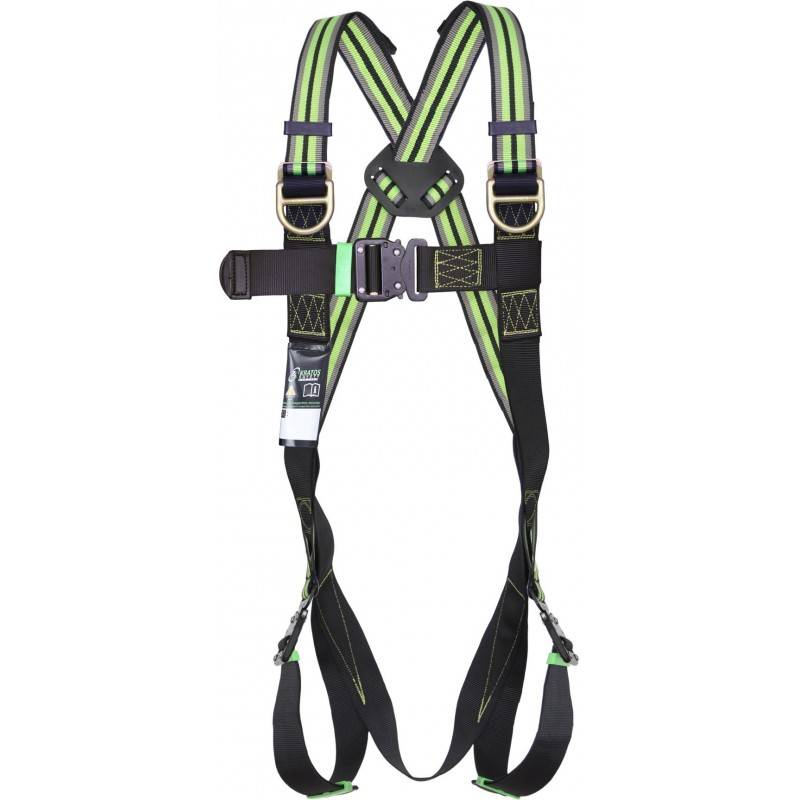 HOW TO WEAR A SAFETY HARNESS
A Full Body Harness is the ideal body wear that should be worn by a worker, since it distributes the force of impact incurred in the event of a fall evenly on the thighs and torso region of the body.  The material of construction of the webbing of our Harnesses is Polyester.  Since this has the least elongation properties as compared to other materials, the Harness does not stretch dangerously when subjected to a fall.  The Wearer hence does not risk slipping out of the harness.
Before wearing a harness it is important to inspect the harness for certain features:
Hold the Harness by the Back D-ring, and allow the straps to fall in place. The Harness has clear and separate colours for the shoulder and thigh straps for them to be easily distinguished;
inspect the harness webbing for any cuts, burns or damages
check the stitches for their continuity
carefully look for any evidence of corrosion on the metal parts
HOW TO WEAR A HARNESS
The Full Body Harness can be worn following these simple steps:
We strongly recommend that a Safety Harness Kit is purchased a long with all of our Forklift Access Platforms, at £95 + VAT it really is a no brainer!  If you need any more help or advice when it comes to Safety Harness Kits or even Access Platforms, give us a call on 0800 458 8025.