Liftmart Electric Powered Stair Walker Operation
| | | |
| --- | --- | --- |
| | | |
| 1. First the lift roller makes contact with the step above the wheels | | 2. Then it lifts the whole Stair Walker up to the higher step level .. |
| | | |
| | | |
| | | |
| 3. and lifts the wheel over the step overhang safely back to the centre of the step | | 4. The stair walker is then manually pulled back so the protective belts touch the next step. |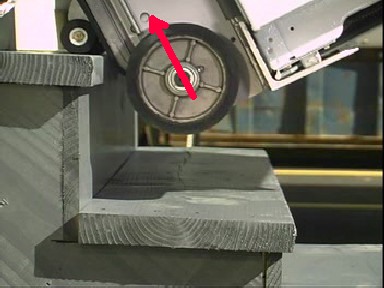 5. The action is repeated until the top of the stairs
Coming down the stairs is the reverse of the above.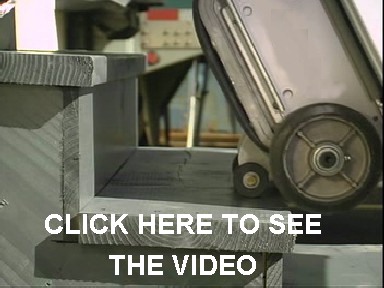 ---
| Home | Operation | Features | Accessories | Contact |
Click here to contact

for more details

---
Castle Forklifts Ltd, Unit 15 Paynes Lane Industrial Estate, Rugby, Warwickshire, CV21 2UH, UK Tel 44 (0)1788 560531 Fax 44 (0)1788 540943
All trademarks and logos are acknowledged as the property of their owners. All stair walker dimensions and sizes are approximate. VAT and delivery must be added to all prices.
Copyright www.stairclimber.co.uk 2007